Building a Bombshell Social Media Presence
Your GUIDE to the ideas and strategies for simplifying your social media marketing - while making it more effective!
A Sneak Peek of What's Inside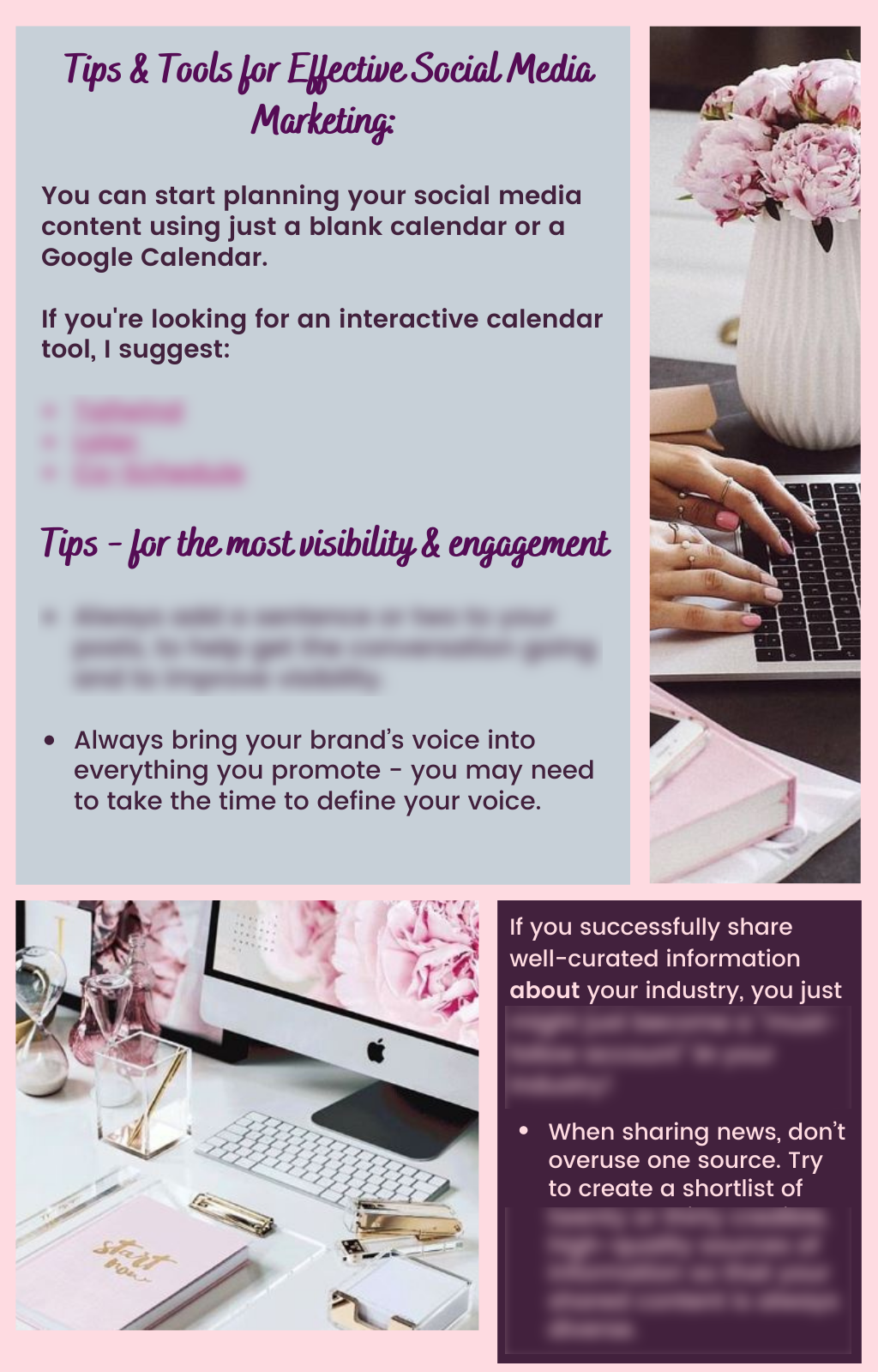 Tips and Tools for the Most Visibility & Engagement!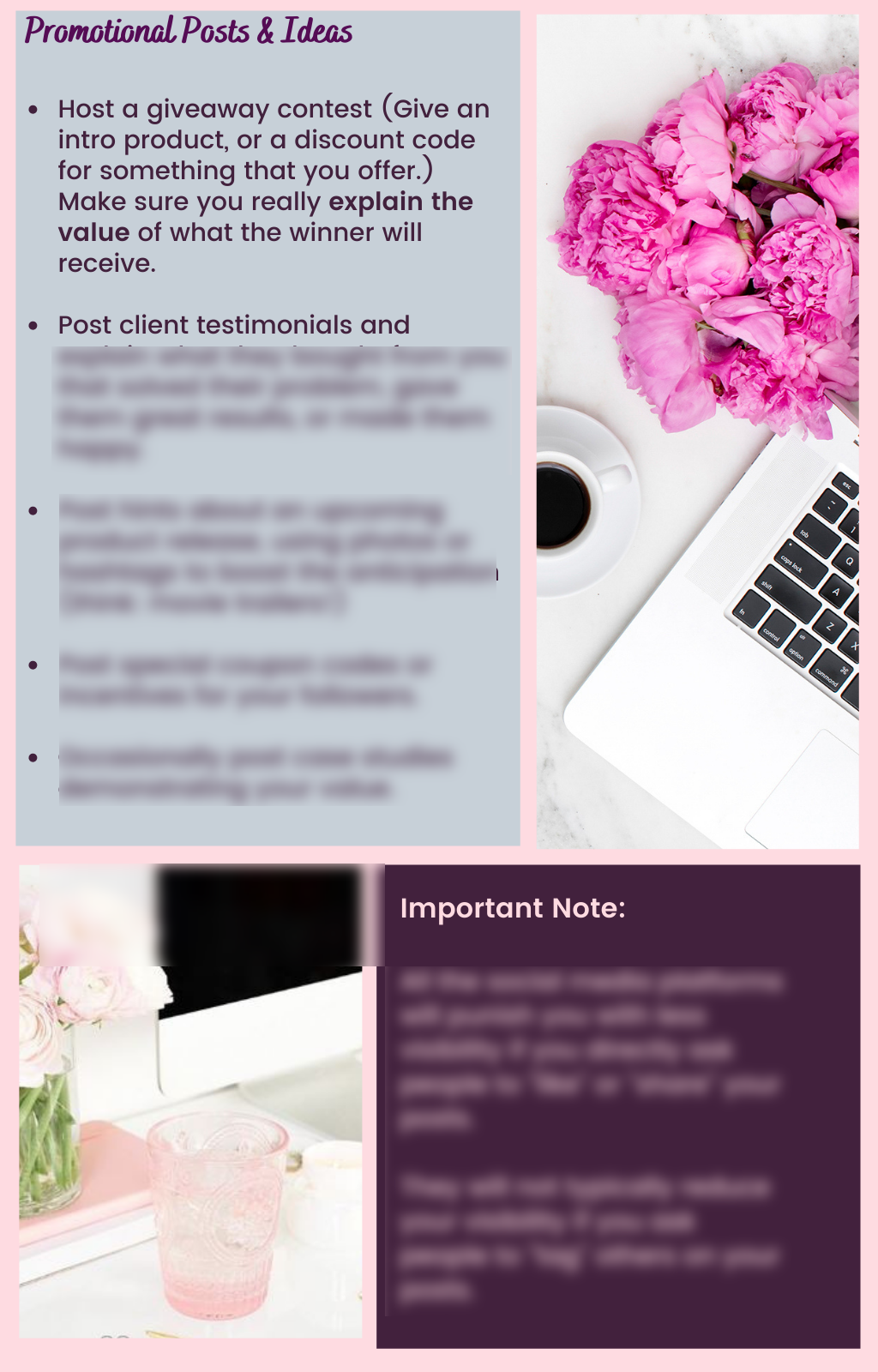 Ideas & Examples for Promoting Your Products!
Thought Starters & Engaging Questions!
Why You Need This
1. We've found that those who get consistent results with social media marketing,
(meaning leads, appointments and sales) have their social media posts planned ahead of time, have a cohesive message or theme, and are well-organized.
2. You'll save your time, money, and energy from having to figure out what's working.
Consult the experts! The strategies, ideas, and tools in this guide have been used by professionals and are proven to work.
3. This is not simply a list of posts for you to copy and paste, instead, you will learn how to think differently when it comes to creating content to deepen and improve your relationships, which will improve your results.